Sometimes in life we need to be broken down before we can get to the next level.
The following is a true story.
Early morning, British Columbia, 2005
Just like I did every morning, I was spending quality time with my daughter—eating breakfast, playing, having meaningful conversations in toddler gibberish, and reading storybooks to her.
All of a sudden, I hear loud voices from outside yelling, "Michael Straumietis, get out here! Come out here right now, Michael!"
I peek out the window and see Canadian Royal Mounted Police Officers standing out the front gate of my property.
Shit.
I open the front door and ask, "Yeah, what's up?"
They immediately handcuff me, toss me in the back of their car, and tell me that they're taking me to the border.
You see, four years earlier—in 2001—I was charged with growing marijuana.
The Canadian Government had frozen my bank accounts, seized over $1 million in assets, confiscated both business and personal records, and completely disrupted both my own finances, and the finances of Advanced Nutrients.
But since they had no case, the charges were stayed and my property was returned. In fact, to date it's the largest forfeiture return in Canadian history.
And because of this, the feds were so pissed they actually decided to kick me out of the country.
So here I am, being thrown into the back of a cop car and taken out of the country completely against my will. I don't know what you call it when you're dragged away from your child, forced into a car, and taken away from your home and loved ones—with no arrest warrant mind you—but I call it kidnapping.
Fortunately, my housekeeper was home so she could stay with my daughter for the time being until her mother got home.
I tell the officers that they can't just take me out of the country, because I have a young Canadian daughter to care for, that taking me out of the country could be detrimental to her welfare, and that the law states that they have to put the best interest of the Canadian child first. I ask them to please take me to a judge so we can get this all straightened out.
"Mr. Straumieits, we're not going to be taking you to a judge, we're taking you to the border."
And that's exactly what they did.
When we get to the border, the two officers pause for a moment and look at each other, just like Thelma and Louise did before driving over the cliff.
One cop says to the other, "Should we really do this?"
The other officer just sits there for a moment—knowing that what they're doing is wrong—and says, "Yeah, we have to."
I'm taken over the border into the United States and handed over to U.S. border agents—separated from my family, my home, my friends, and my business.
This REALLY bummed me out at first. But if I know anything, it's that feeling sorry for oneself leads nowhere.
I saw two roads. One where this destroys me, and one where I use the situation as rocket fuel for bigger and better things.
I became determined to turn this around into something good—to make life better than ever.
And that's exactly what I did.
I moved my family to Washington for a few months and then to sunny Southern California.
I doubled-up my efforts, learned everything I could about business, marketing, and making an impact on the world and I networked like never before.
I began working harder, longer, and smarter. I devoured books and courses like sumo wrestlers devour sushi. I resolved that I would use this experience—along with every seemingly negative thing that had ever happened to me in my life—to help others.
Sure, there were still lots of obstacles in my way, challenges to overcome, and dark nights to walk through, but once you get it in your gut that you're going to do something and that nothing is going to stand in your way, life lines up to help you make it happen.
Look, we all go through our fair share of stuff. None of us are immune. And the more great things you set out to do, the more tests and trials will be thrown at you.
In the following years I took Advanced Nutrients from a $5 million a year company to an over $100 million a year company.
I started a charity program called Holiday Heroes that feeds thousands of hungry families each year.
I began a movement in Bulgaria called Political Change Now which has actually  grown into a major political party called New Bulgaria.
New Bulgaria is working hard to root out corruption from within the Bulgarian Judicial System, turn around the economy, and help the impoverished citizens of Bulgaria live the kind of life they truly deserve to live—a life where every Bulgarian stands equal in the eyes of the law, and can be prosperous, thrive, and follow their dreams.
I lost over 60 pounds of fat and committed myself to making health and fitness a priority in my life.
And now I share my experiences on this blog with people just like you, who can learn from the challenges, setbacks, and victories from my life.
I honestly believe that being kidnapped by the Canadian Royal Mounted Police and thrown out of Canada is one of the best things that ever happened to me—it's what helped catapult me into the life I have today.
No matter what you're going through, you CAN turn it around if just decide to, and get busy working to create change.
Napoleon Hill once said "Every adversity, every failure, every heartache carries with it the seed of an equal or greater benefit."

If you can live your life with this in mind, and look for at least some aspect of good in everything you see and experience, life will reward you in GIANT ways.
And often the biggest gifts come from our biggest challenges.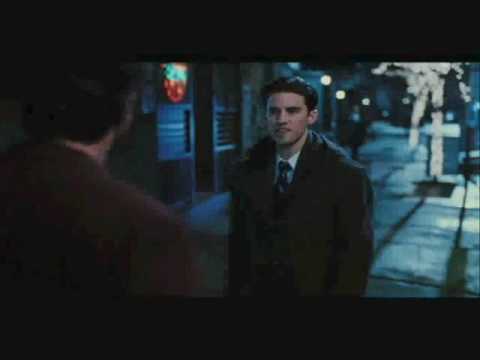 What you go through makes you stronger, wiser, and more understanding…IF you become determined that it will. The other option is to live an unfulfilled life of fear, suffering, and regret, which in my mind is no option at all.
Just like a muscle needs to be broken down before it can become stronger, sometimes we need to be broken down before we can become stronger as well.
The happiest, coolest, and most successful people I know—the ones who live the most awesome lives—are almost always the ones who went through the most stuff to get where they are today.
Like Bruce Lee said, "Do not pray for an easy life but pray for the strength to endure a difficult one."
My sincere wish for you is that you take your struggles, losses, and challenges and turn them into gold—mentally, emotionally, psychically, spiritually, and financially.
And if this blog post helps you do this even a little bit, then I've served my purpose today.
I'd love to hear your comments below
Talk soon,
BigMike 🙂