I hope you're having an awesome holiday season, filled with good times, big, fat, juicy buds, and kick-ass yields. And I'm wishing that your 2015 is gonna be even better.
Ok, so I need your help with something real quick, which I'm going to tell you all about in just a moment.
But first, here's something you'll find interesting…
Believe it or not, I actually heard that Santa's going to turn a few crops in 2015, after he gets through crunch time, of course—ya know, flying around the sky with a bunch elves, passing doobies, squeezing through chimneys, hooking up the kiddies with toys and making off with some delicious milk and cookies.
Now, one year I could've sworn that a few of the elves got into one of my grow rooms and grabbed some flowers off a couple of the plants.
I ain't shittin' ya…
You see, on Christmas Eve, I'd spent hours gazing at these huge colas as they reached for the lights and filled the room with an aroma so sweet it woulda made even Dr. Drew wanna try a few hits.
And then, when I went into my garden the next morning, I could swear a few of those colas were missing. The biggest ones too!
The little f*ckers.
So the next year I tried something that's changed Christmas for me forever. I mean, the gifts have been pouring in ever since and I just know the strategy I'm about to share with you has to be why.
Because now, not only does Santa leave gifts under my Christmas tree, he actually puts 'em under all my pot plants too—piles and piles of 'em. It's awesome.
Here's what ya do…
Simply leave a few buds out for Santa next to the milk and cookies. That's it! Just put a few sweet buds on the plate and you're set. Those green nuggets will do all the work for you.
It's a little trick this pot smoking little elf taught me, and ever since I started doing it Santa's been hooking me up big time in return. Like I said, he friggin' stocks my grow room with TONS of gifts. He even hooked me up with this giant glass bong shaped liked a snowman. The thing is sweet and hits better than any bong I've ever tried in my life.
I guess the big fella just loves the green!
And not only does he like partaking in some of the kind, but the dude has some serious wisdom. Seriously, we can all learn from the big guy.
Here are three examples…
1. He's great at delegating—assigning armies of pot-bellied, bearded men to sit with children in malls all across the world, taking Christmas list orders and posing for pictures…even when it means getting peed on. And then he gets his elves to do all the toy making and gift wrapping for him. I'm convinced the guy's a genius.
2. He friggin' does whatever it takes to get the job done—flying all over the globe in a sled powered by a buncha reindeer (more delegating) and squeezing through chimneys less than half his size, like he's Houdini or something. Talk about going the extra mile and doing whatever it takes. His work ethic is second to none.
And most importantly…
3. He gives—he gives his time, his resources, his possessions…his LIFE. And look at how happy he his. He's jolly all the time and doesn't look like he's aged a day in a hundred years! I'm in my fifties now and he looks the exact same as he did when I was five years old.
Giving is one of the most important things we can do to have a happy and fulfilled life, to up our karmic juju, and make a positive impact on the world.
That's why myself and the Advanced Nutrients team have made giving a part of our day to day to life. I honestly don't think Advanced Nutrients would be where it is today if we weren't so gung-ho on trying to make a difference.
Now, I'm not discounting all the years of research on cannabis, the trial and error, the in-the-trenches testing we do…nor am I discounting our love of growing or the 23 PhD's we have working for us full time to give you the absolute best nutrients possible.
I just think that some of the things we do to make a positive impact on the world have—through some cosmic, karmic law of cause and effect—helped us achieve the level of success we're at today.
Which is good, because I have so damn much OCD, ADHD, and Dyslexia goin' on it makes doctors' and psychiatrists' heads spin like Las Vegas roulette wheels on a Saturday night.
There's just something about giving that the Universe—or God, or Life, or Consciousness, or WHATEVER you want to call it—pays back in spades.
That's why at Advanced Nutrients…
– We donate nutrients to a charitable program called Archie's Acres that helps ease the pain and suffering of injured war veterans.
– We give away millions of dollars worth of nutrients to assist the sick, needy, and dying people of the world.
– We construct classrooms in Uganda.
– We lend seed money to people in developing countries who dream of starting a small business, but simply can't afford to do so.
– We donate heavily to MPP—the Marijuana Policy Project—and have done so for many years.
– And the one I'm most excited and passionate about at the moment is a charity organization we have in Bulgaria called Holiday Heroes.
Holiday Heroes feeds thousands of hungry Bulgarians during the holidays, and gives away tens of thousands of toys to young children who would otherwise go without gifts.
To date we've fed close to 20,000 families. And I'm talking about entire Holiday Meals with all the trimmings.
And this year, for the Christmas Holiday, our goal is 5,000 more families. We're already at 3,000 and, with your support, I just know we can reach our goal of 5,000.
Now, a lot of people ask me why I don't just feed people in America instead of Bulgaria.
And that's a great question.
Here's why…
Now, it is true that I'm of Eastern European blood—my mother was born in Estonia and my father in Latvia. But that's not the reason.
You see, things are just so much worse in Bulgaria than they are in the United States. Trust me, almost any Bulgarian would trade his or her problems in a heartbeat to have the problems we do in the U.S.
And while Advanced Nutrients is heavily involved in creating change in America, when it comes to things like hunger and poverty, there are already plenty of good people fighting that fight in the States, and plenty of money to help fight it—although, I don't think the money is always used all that wisely. But the money and resources ARE there.
And sure, there's still lots of hunger in the States, but in Bulgaria, it's on a whole-nother level.
In fact, it's downright heartbreaking.
Plus, part of me thinks that the whole idea of borders is ridiculous. Yes, I see the need for them. And yes, I have a deep respect and admiration for all the different cultures in the world. But at the end of the day, we're all people. Before we're American, or Canadian, or Bulgarian, we are human beings—no matter where we were born.
And right now, there a lot of people in need in Bulgaria who just don't have the kind of support that we, in America, have.
Can you imagine living in a country where your government steps on you like a schoolyard bully with a bone to pick—stealing your money to fatten their pockets?
What about living in country where over 25% of the people live in a constant state of desperation?
I'm talking about hard working, intelligent people, with strong family values, wondering where their next meal will come from.
How would that make you feel? About your life? Your hope for the future?
That's what it's like for people in Bulgaria.
And they don't have any legitimate charities to combat all this like we do in the U.S.
That's why Holiday Heroes was born—so we could feed the neediest Bulgarian families during the Christmas and Easter holidays…
…And actually, it's the first charity of its kind in Bulgaria, and is run with absolute transparency, with 100% of all donations going directly to feeding Bulgarian families.
Unbelievably, when Holiday Heroes first started, certain organizations and people tried to stop us…saying it would be a total waste of time and shouldn't even be attempted.
Of course, being growers, that's not how we do things, is it.
I mean, don't ya just love it when people tell you that you can't do something?
If you're like me, it makes you want to do it even more.
Which is why Holiday Heroes is also about creating social change and showing that people can come together, stand up to the powers that be, make a difference, and start believing in themselves again.
As simple as this sounds to you and me, it's totally a foreign concept to most Bulgarians, because they've endured 50 years of communism followed by 25 years of corrupt government with the exact same ideology as when it was under communist rule.
Sure, America has its own problems, lots of 'em, however, like I said, the people of Bulgaria would gladly trade their problems for ours in a second.
The bottom line is: for $30…less than the price of movie tickets, popcorn, and a drink, you can feed an entire Bulgarian family this holiday season, bringing them joy, happiness, hope and putting smiles on their children's faces.
But you don't have to donate $30. You can donate more, less, whatever you want. The point is to help these hungry families in any way you can…because they need it, badly.
We actually have 50 Bulgarian celebrities on board and have been making a profound impact already, but we need your help.
To make a donation, click here
And, another way to donate is by picking up an Advanced Nutrients t-shirt. Buying a shirt won't feed an entire family, but Sevan—the man who's running our clothing line—is generously offering $1 for every shirt purchased to go Holiday Heroes. So the more shirts you get, the more you'll be helping.
Click here to check out the t-shirts
Click here to check out the t-shirts
So…
You can make a direct donation to Holiday Heroes HERE or you can pick up a few of these awesome t-shirts and a dollar for each one will go towards feeding the families.
OR…
You can do both (=
Talk soon and have a kick ass holiday season,
Big Mike
P.S. And don't forget to leave those buds out for Santa. He likes pot cookies too—A LOT—so if you don't have a few nuggets to spare, hook him up with some THC cookies. He's a great guy and I can vouch for him personally.
Also, check out this video real quick: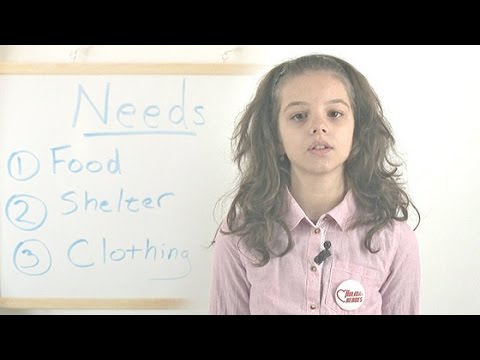 P.P.S. Oh, I almost forgot to mention. Yesterday, as part of our "You Don't Need To Be An Adult To Help" campaign, hundreds of children came to Scandal Kids in Bulgaria Mall and helped create more than 500 Christmas cards, which we've been selling. All the proceeds go directly to feeding needy families.
Here are some pics and a video from the event: