Hey, I want to share something really exciting with you today…
It's the brand new Grow Med University and, as a grower, you're going to love it…
Grow Med University is a free resource to help educate growers in our community on the best possible ways to grow marijuana.
It's for growers like yourself who want to grow big, fat, sweet and stinky, sugar-coated buds with potency levels off the charts—the kind of buds that'll earn you the respect of your friends and top dollar from your customers.
And if you're new to growing, no problem, we've got you covered…
Helping newbies like yourself grow the most badass buds you possibly can is why we started Grow Med University in the first place.
However, the curriculum also contains plenty of information for advanced growers who want to take their growing to the next level…
Beginner, intermediate, or advanced: we've got your back…
Advanced Nutrients has enlisted an entire team of scientific researchers and master growers—like myself, Grow Master Eljay, and other master growers with track records for producing buds that leave people in awe—to make sure we offer you the most cutting-edge "how to grow marijuana" content you'll find anywhere.
This is the be-all end-all of Cannabis Education.
Now, like I mentioned, the reason we started Grow Med University was to help new growers get the information they need to grow the kind of killer buds that would make Tommy Chong do backflips and offer his left nut for another taste.
You see, when I started growing, back in 1827, there just wasn't a whole lot of information out there. Actually I'm not that old…I'm 55 and started growing 32 years ago, back in 1983 when I was 23 years old and The Police's "Every Breath You Take" and that "What a Feelin" Flashdance song ruled the airwaves and Scarface, Risky Business, Trading Places, Vacation, and Stephen King's The Dead Zone were in the theaters.
At the time the only magazines available to us growers were Sensimilla Tips and High Times. There was no Internet like there is today, so I pretty much had to figure everything out on my own.
I would've killed to get my hands on the kind of information in Grow Med University. Ok, I probably wouldn't have killed, actually I definitely wouldn't have, but I would have no doubt traded every penny I had, along with all my belongings, just to have access to information I'm now making available to you.
Because at its core, this information is pure gold…
If you've read the story Eljay wrote about me, then you know for my first crop I built a 500-square-foot grow room in the back of the shop I ran my lawn care company out of.
Man, I couldn't wait to see how my buds were going to turn out. I was pumped!
However, I hadn't properly ventilated the room and when I came back to check on my plants the next day they were fried. They looked so sad and pathetic…and dead…they looked fucking dead! Because they were… They were ALL dead. My grow room looked more like a cemetery than a garden.
Fortunately, that didn't stop me…
I rolled up my sleeves and got back to work. And for the last 32 years it's been my mission to grow the best damn buds the world has ever seen, and to help other growers like yourself do the same.
My life's work has been, and still is, for our community to bring marijuana to its true genetic potential.
The road hasn't been an easy one…it's been filled with obstacles, about-faces, and disappointments…but I wouldn't trade it for anything in the world. Each failure brought me ten times as many successes. If you want to succeed, you have to be willing to fail.
I guess one of the reasons I created Grow Med University was for that young grower in me. So I could save that 23 year old kid from all the setbacks, failures, and crop disasters he'd go on to experience. Even though I know failing was good for me, it was tough-as-hell going through it.
And if I can save you from these same mistakes, then that makes the victory even sweeter…
Grow Med University was developed so that you can learn from my mistakes, and from my successes, and tap into the wealth of knowledge my vast network of expert growers and team of 23 PhD's has in store for you.
For a long time there's been the need for a reputable source of step-by-step, in-depth growing information by growers, for growers.
I've known this ever since I first started out, but I've been so busy growing, formulating nutrients, and running my charities and political party I just haven't had a chance to put something together to meet this need the way I've envisioned it.
I wanted to create the ultimate "how to grow cannabis" resource, chock-full of cutting-edge, scientifically-backed, easy-to-implement information that left no stone unturned, but I was just too damn busy.
Well, I finally buckled down, got with my team, and made it happen.
Grow Med University is hands down the best cannabis education you'll find anywhere.
Now, along with all the awesome content and tutorials from our experts and master growers, contributions to Grow Med University are welcome.
Look at Grow Med University as a community within our community.
It's for growers who are absolutely committed to excellence in the buds they produce, and will except nothing less.
It's for growers who refuse to settle for the information their buddy with a tent in his closet spews out about what the best way to grow marijuana is.
It's for growers who are sick of buying into the myths passed around in the forums by wannabe experts who like to preach advice all day—dishing out information that is not backed by science—yet have never consistently grown crop after heavy crop of AAA bud themselves.
It's for growers who want the truth.
I've personally grown over 1,000,000 marijuana plants, have spent tens of thousands of hours with my nose buried in plant research books, have ran extensive cannabis testing for the British Columbia Institute of Technology (BCIT) and the University of Canada (UBC), and employ a team of 23 full-time PhD's, as well as hundreds of growers from across the globe, to help me take marijuana to its true genetic potential.
And like I said, I've been doing this stuff for over 32 years now. Which is why I've been able to bring 52 firsts to the world of marijuana growing. There's not a person on the planet besides me who can say that.
I know this sounds like I'm bragging a little, but the point I'm trying to get across is that when you head on over to Grow Med University, you're going to have instant access to the best, most cutting-edge marijuana growing strategies in the world.
Now, I really don't take myself all that serious, because I know I'm just a big goofball with ADHD so bad I can hardly complete two sentences in a conversation without changing topics, leaving the other person wondering what the hell I'm talking about, but I do take the science of growing cannabis VERY seriously.
Plain and simple, I don't screw around with this stuff.
If you've grown, or just consumed marijuana, you've benefited from something I've done.
Now I'm going to help you take it to the next level…
I'm personally committed to making sure that Grow Med University deals you the best possible information you can get your hands on.
Grow Med University is actively maintained and is a living, breathing, growing thing. It's the place where you can learn exactly how to grow the best marijuana you can, and immediately get your answers to your most pressing grow questions.
And Grow Med University is 100% free. It costs nothing to become a member.
I understand that growing marijuana can be a pricey and time-consuming endeavor, and how even the most minor mistake can cost a small fortune.
I understand what's at stake when you're waiting for a crop to come in.
I know all about getting your doors kicked in; about thieves, diseases, pests, wrong pH, issues with grow room conditions—including temperature, humidity, CO2 levels, etc—equipment and timer failure, and all the other variables that can cause a crop to completely bottom out.
I've been there.
I also know what it's like to pull heavy crop after heavy crop of bud that blows peoples' minds—buds that make your buddies pat you on the back and leave your customers begging for more.
I want you to enjoy this same kind of success.
Take the first step and head on over Grow Med University today.
Check Out Grow Med University Here
See What's Inside Grow Med University Here
I look forward to seeing you inside.
Talk soon,
Big Mike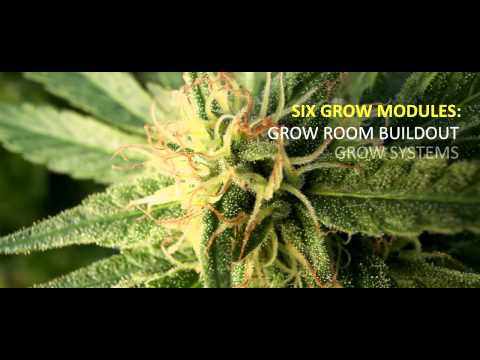 See What's Inside Grow Med University Here