Hey there, I hope you're doing great and your crops are kickin' ass.
In this blog post, I'm going to tell you one of the biggest reasons I've been able to grow over a million plants over the years, build my dream business (Advanced Nutrients), and help so many people through our charity work.
Now, I believe the biggest reasons most people don't live the kind of life they want are…
• They don't set goals
• If they do set 'em, they don't believe they can accomplish those goals
• They're unwilling to work hard and go the extra mile, when needed
• They let the fear of failure, success, embarrassment, and you name it, stop 'em dead in their tracks
• They give up when they experience setbacks and failures instead of seeing them as learning lessons and opportunities to become the stronger, bolder, and wiser person they need to, in order to have the life they want
You'll notice I put goals at the top of this list.
It baffles me how most people take Keeping Up With The Kardashians, Caitlyn Jenner, or what happened on America's Got Talent last night more seriously than they do their own future.
To me, that sounds like a great way to remain stuck in a boring life of apathetic mediocrity.
Personally, I like accomplishing stuff. Now, I know a lot of people think that using marijuana turns you into Brad Pitt's character, Floyd, in True Romance. And I guess if a person's lazy it can magnify that trait, however there are a lot of fuckin' go-getters in our community of growers.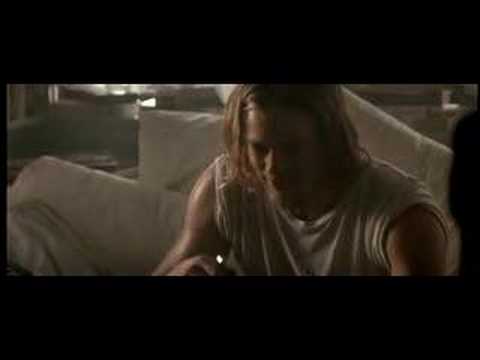 Now, in my experience, the vast majority of highly successful growers set goals. In fact, almost every successful person I know does, regardless of whether they're a musician, athlete, business owner, grower, or fill in the blank.
Here's my personal experience with setting goals…
When I was 21 I read Napoleon Hill's Think and Grow Rich. The book made a huge impact on me. Among other things, it instilled in me the importance of having a clear-cut vision of the things you want to achieve, writing those things down, and then going after 'em like a freight train. I've applied the Hill's teachings to my life ever since.
Here's an example…
In 1996 I was flat-broke and on the lam for an 1,800-plant grow in Wisconsin I had nothing to do with. The grow belonged my heroin-addicted, self-mutilating, ex-partner I'll call Scar—a guy who fucking chopped his own finger off with a Ginsu knife to prove his loyalty to me. Who does that, BTW? Scar lied to the cops and said I was the mastermind behind the grow and a warrant was issued for my arrest. Thanks, Scar! I appreciate the loyalty, buddy!
I'd been on the run ever since the warrant was issued three or four years earlier and was living like a hermit, hiding out in Temecula, California under a fake name. My entire life sat under ten grow lights in the garage. The DEA and U.S. Marshals were one step behind me, leaning on my friends and family, breaking down doors, and making my life hell.
My friend, Marc Emery, convinced me to start over in Canada. If I could just see the crop through to harvest, I told myself, I'd fire up another fake identity, head to Canada, and find a way to build myself back up until I had 100 thousand-watt lights going. That was my goal: 100 lights.
Well, two weeks before harvest a massive wildfire breaks out and not only does my house almost burn down, but it's on the fucking 5 o'clock news! My house, with it's garage full of weed and a news crew not thirty feet from it, was on the goddamn news!
Cops wanted me to evacuate but I refused. Fortunately, the fire was finally extinguished and I was able to make it to Canada where I lived under the name Tom Newman.
I was committed to hitting my goal of 100 lights no matter what it took.
Within a few years of hustling my ass off, I worked my way up to 1,496 thousand-watt lights (all going at one time), plus over a hundred lights for mother plants and cuttings, as well as numerous large-scale outdoor grows on the side.
I surpassed my goal 15 times over!
And my crew was two hundred men strong—growers, trimmers, construction workers, electricians, air-conditioning guys, runners…the works.
What started as one 500 square foot grow room the year the Police's "Every Breath You Take" and Michael Jackson's "Billie Jean" and "Beat It" were at the top of the pop charts, Trading Places and Scarface were in the movie theaters, and McDonald's first introduced the McNugget, turned into over a million plants over the next 33 years.
How'd I do it?
I set specific goals, believed I could accomplish 'em, got busy, and continued bouncing to my feet every time I fell down.
Setting goals has never failed me.
I set goals in all areas of life—whether it's how many pounds I want to grow next year, what kind of THC levels I'm shooting for, how big a harvest I plan to get from a particular grow room; or the kind of physical shape I wanna be in, the type of people I want in my life, how many growers I want to help, and so on.
Sometimes I surpass my goals, sometimes I fall a tiny bit short, and sometimes I decide I don't want to achieve a certain goal—that I no longer have passion for. Whenever the latter happens, I almost always learn valuable lessons and stumble onto something better.
Without goals, I never would have been able to grow even 1 or 2% of the weed I have.
I'd never be able to work with so many growers and help them achieve their goals.
Advanced Nutrients wouldn't be the most #1 cannabis specific nutrient line in the world. We're in over 100 countries now!
And our charity, Holiday Heroes, would never feed tens of thousands of hungry people each Christmas and Easter.
Goals laid the groundwork and were a driving force behind all this.
So, my message for today (which is something you may already know, but a reminder is always helpful) is:
1. Set SPECIFIC goals. Write 'em down and review them often
2. Believe in your gut you can accomplish that shit (let's face it, whatever it is you want to do, I can guarantee people with a lower intelligence and less resources than yourself have probably already accomplished it—so there's really no excuse not to).
3. Work your ass off to achieve those goals
4. Charge through your fears like a fucking Cheyne Dog Soldier
5. Never relent. When you get kicked down or stumble and fall, get your ass back up and keep moving forward—cliché, I know, but true as a bullet.
If you'd like more information on goal setting and the science of accomplishment, check out the books Think and Grow Rich (you can download here for free) and Psycho-Cybernetics. Those two books have changed a lot of lives, including mine.
Talk soon,
Big Mike
>>> Read the Story HERE <<<