I damn near cried when I saw this…
If you've been following my blog for a while, then you know I'm extremely passionate about our "Holiday Heroes" charity program.
Holiday Heroes brings people and businesses together to feed thousands of Bulgarian families each year. This past Christmas, we fed over 20,000 needy people, and we fed over 20,000 more during Easter.
Well, Carry The Flame, the Official Holiday Heroes Anthem, by Daniel Kajmakoski, BOBO, and MERJ, of Blackstreet just hit #1 on the Balkans MTV list.
Check the video out here, it's a mixture of both English and Bulgarian: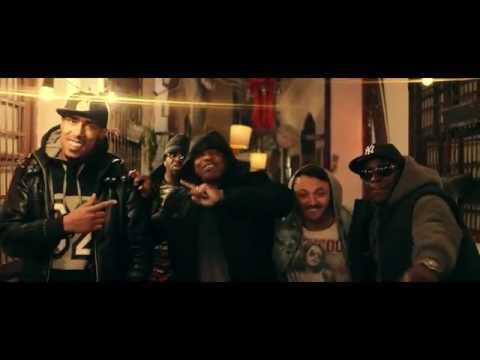 And check out this speech I gave at the Carry The Flame video premiere:
When we first launched Holiday Heroes, the resistance was unrelenting.
Government agencies and even the Bulgarian Red Cross tried to shut us down…
People said it just wasn't possible. Well, their opinions didn't matter to me. We trudged forward in the face of criticism and adversity, and made it happen.
And now, never before in the history of Bulgaria have so many national companies, celebrities, and local businessmen united together for such a great cause.
Holiday Heroes feeds thousands of hungry Bulgarians during the holidays, and gives away tens of thousands of toys to young children who would otherwise go without gifts.
To date we've fed close to 25,000 families—that's 125,000 people. And I'm talking about entire Holiday Meals with all the trimmings.
Now, a lot of people ask me why I don't just feed people in America instead of Bulgaria.
And that's a great question.
And while I am of Eastern European blood—my mother was born in Estonia and my father in Latvia—that's not the reason my focus is on helping people in Bulgaria.
The reason is…

Things are so much worse in Bulgaria than they are in the United States. Almost any Bulgarian would trade his or her problems in a heartbeat to have the problems we do in the U.S.
And while Advanced Nutrients is heavily involved in creating change in America, when it comes to things like hunger and poverty, there are already plenty of good people fighting that fight in the States, and plenty of money to help fight it—although, I don't think the money is always used all that wisely. But the money and resources ARE there.
And sure, there's still lots of hunger in the States, but in Bulgaria, it's on a whole-nother level.
In fact, it's downright heartbreaking.
In all honestly, I kind of think that the whole idea of borders is ridiculous.
Yes, I do see the need for borders.
And yes, I have a deep respect and admiration for all the different cultures in the world.
HOWEVER… we're all people. Before we're American or Canadian or Mexican or Australian or Bulgarian, we are human beings—no matter where we were born.
We are all part of the human race.
And right now, there a lot of people in need in Bulgaria who just don't have the kind of support that we, in America, have.
Think about it…
Can you imagine living in a country where your government steps on you like a schoolyard bully or a collector for the mob—stealing your money to fatten their pockets?
What about living in country
where over 25% of the people live in a constant state of desperation?
I'm talking about hard working, intelligent people, with strong family values, wondering where their next meal will come from.
How would that make you feel? About your life? Your hope for the future?
That's what it's like for people in Bulgaria.
And they don't have any legitimate charities to combat all this like we do in the U.S.
That's why Holiday Heroes was born—so we could feed the neediest Bulgarian families during the Christmas and Easter holidays…
…And actually, it's the first charity of its kind in Bulgaria, and is run with absolute transparency, with 100% of all donations going directly to feeding Bulgarian families.
Like I said, when Holiday Heroes first started, certain organizations and people tried to stop us…saying it would be a total waste of time and shouldn't even be attempted.
Of course, that's not how our community does things, is it.
Our community is better than that.
We're modern day renegades with hearts of gold.
We're the outcasts, the Davids in a world of Goliaths.
We're doers instead of talkers, always trudging forward no matter how rough the terrain.
We're constantly learning, constantly raising the bar.
We're the forward thinkers, open to new possibilities, committed to excellence in ourselves and in our gardens.
Growers like you and I tread where others are too scared to go.
Where they see problems, we see possibility.
Where they see walls, we see green that goes for miles.
And we simply have no time for the
naysayers…
Don't ya just love it when people tell you that you can't do something?
If you're like me, it makes you want to do it even more.
Which is why Holiday Heroes is also about creating social change and showing that people can come together, stand up to the powers that be, make a difference, and start believing in themselves again.
As simple as this sounds to you and me, it's totally a foreign concept to most Bulgarians, because they've endured 50 years of communism followed by 25 years of corrupt government with the exact same ideology as when it was under communist rule.
Sure, America has its own problems, lots of 'em, however, like I said, the people of Bulgaria would gladly trade their problems for ours in a second.
I'm so happy that Holiday Heroes is making such a difference.
I'm so happy our song made it to #1.
Like I said, I damn near cried.
You can learn more about Holiday Heroes here.
Talk soon,
Big Mike
P.S.  You can support Holiday Heroes by picking up an awesome Advanced Nutrients t-shirt.
Sevan—the store owner who's running our clothing line—is generously offering $1 for every shirt purchased to go Holiday Heroes. So the more shirts you get, the more you'll be helping.
Click here to check out the t-shirts